Manna Design and Remodeling Serving Humble TX 77339
Full Service Bathroom Remodeling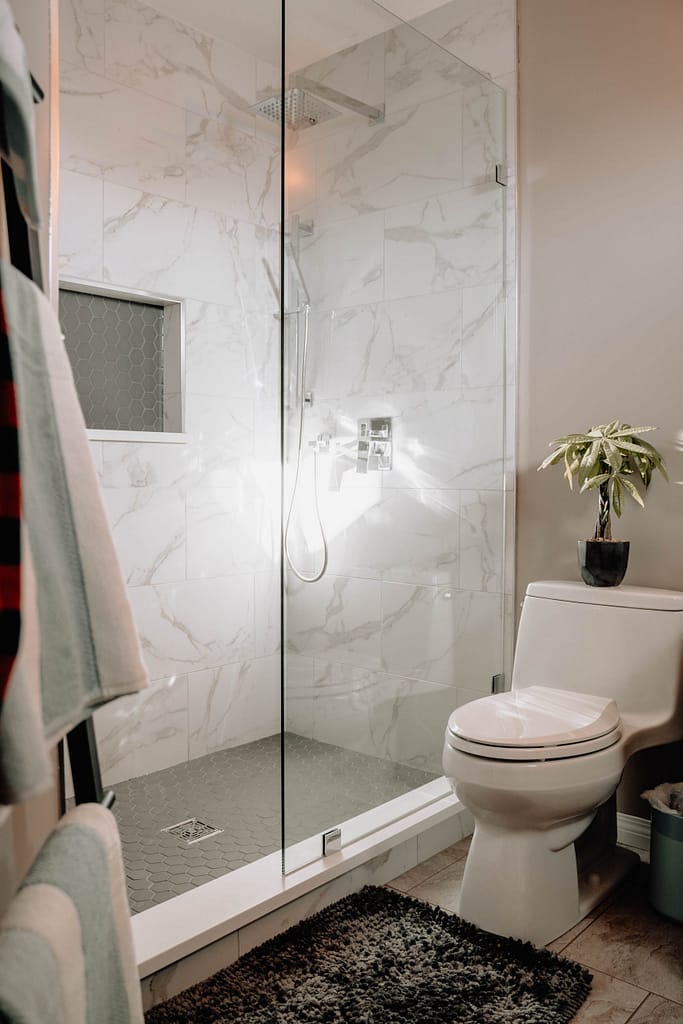 What Is Bathroom Remodel?
It is a renovation type, which mainly involves the reconstruction or repair of the bathtub, pipes, and other fixtures to create a new look and feel. It can also mean revamping the bathroom's functionality by making it more efficient by including fresh or replacing equipment such as the toilet, shower, vanity unit, or taps. It is done best by skilled craftsmen who are experts in a bathroom renovation.
A bathroom remodel is a worthwhile investment for anyone looking for a modern theme for their bathroom. It can give your bathroom a nice look and increases its value. Bathroom remodeling may include replacing old fixtures and cabinets with newer ones, adding accessories like towel bars and mirrors, repainting and refinishing the bathtub, and even installing new flooring and tiles. However, it would help if you considered the feasibility of each idea before you take the plunge. Also, it takes time and effort to redesign and refurbish your bathroom.
A bathtub is not only used for bathing, but it is also the main piece of furniture in your bathroom. Therefore, you need to get a tub that has a good appeal and is durable and beautiful. Replacing your bathtub may seem like a costly affair, but if it's a necessity, then spend a little extra money so that it's worth it. The new bathtub will improve your bathtub's functionality by adding a new attachment, extending the tub's capacity, and providing a more convenient way of taking a bath. It is also an excellent addition to a bathroom since it allows for a right and comfortable place to sit, relax and enjoy.
Are Bathrooms Deal Breakers Or Makers In a Home Sale?
 An adequately remodeled bath can significantly increase the value of a home. A small change such as new mirrors, a new countertop, and new flooring can increase the home's overall value by several thousand dollars. If you decide to do your bathroom remodel, make sure you have a professional who has done these types of projects before because they can make the entire process run much more smoothly.
Contact us today for a free, no-obligation quote.
Call (713) 757-2790 For a Free Estimate Today
Kitchen remodeling is a sort of artistic expression to make your kitchen look beautiful and more accessible. The common man now does not need to go to expensive restaurants for a gourmet meal. Instead, they can prepare their meals in their own kitchens. Today, people are using their kitchen as an outlet for personal relationships and business transactions in this highly competitive world. They have led to an increased demand for kitchens, which have all the amenities like electricity, running water, and drainage.
 The kitchen remodels definition refers to the changes done to your kitchen to enhance its overall appearance and functionality. These changes can be anything, from installing new appliances like new cooking ranges, new stoves, dishwashers, and refrigerators; to building or repairing any part of the kitchen. It can be a combination of these or just one.  The changes can be so small that you can hardly notice them.
The second part of the kitchen remodels definition is related to the kitchen remodel cost, which is the actual cost incurred by making your kitchen look beautiful and useful—referred to as the kitchen renovation cost, kitchen remodeling expenses, or just renovation cost. Kitchen renovation involves a great deal of calculation and estimation, not to mention the fine-tuning and other minor modifications that will be made along the way. If the kitchen is an already existing one, then the whole process may take longer than it would have otherwise since there are no prerequisites to be fulfilled to start the remodeling.
Why HomeOwners Choose Manna Design and Remodeling?
The reason is simple, they see it as a design-home remodeler with a great selection of high-quality products and services at affordable prices.
Manna Design and Remodeling LLC have been in the industry of remodeling and design for well over 20 years, fully satisfying homeowners in Humble, TX 77339.
Understanding the Benefits Kitchen and Bathroom Remodeling
Residential & Commercial Services Offered
There are numerous benefits to Kitchen and Bathtub Remodeling. These include increased value, cleaner, healthier, and more comfortable living environment, added space for storage, improved appearance, and many other personal benefits.
Let Us Transform Your Home. Schedule Today! Services: Exterior Home Painting, Interior Home Painting, Improving Your Humble TX Home.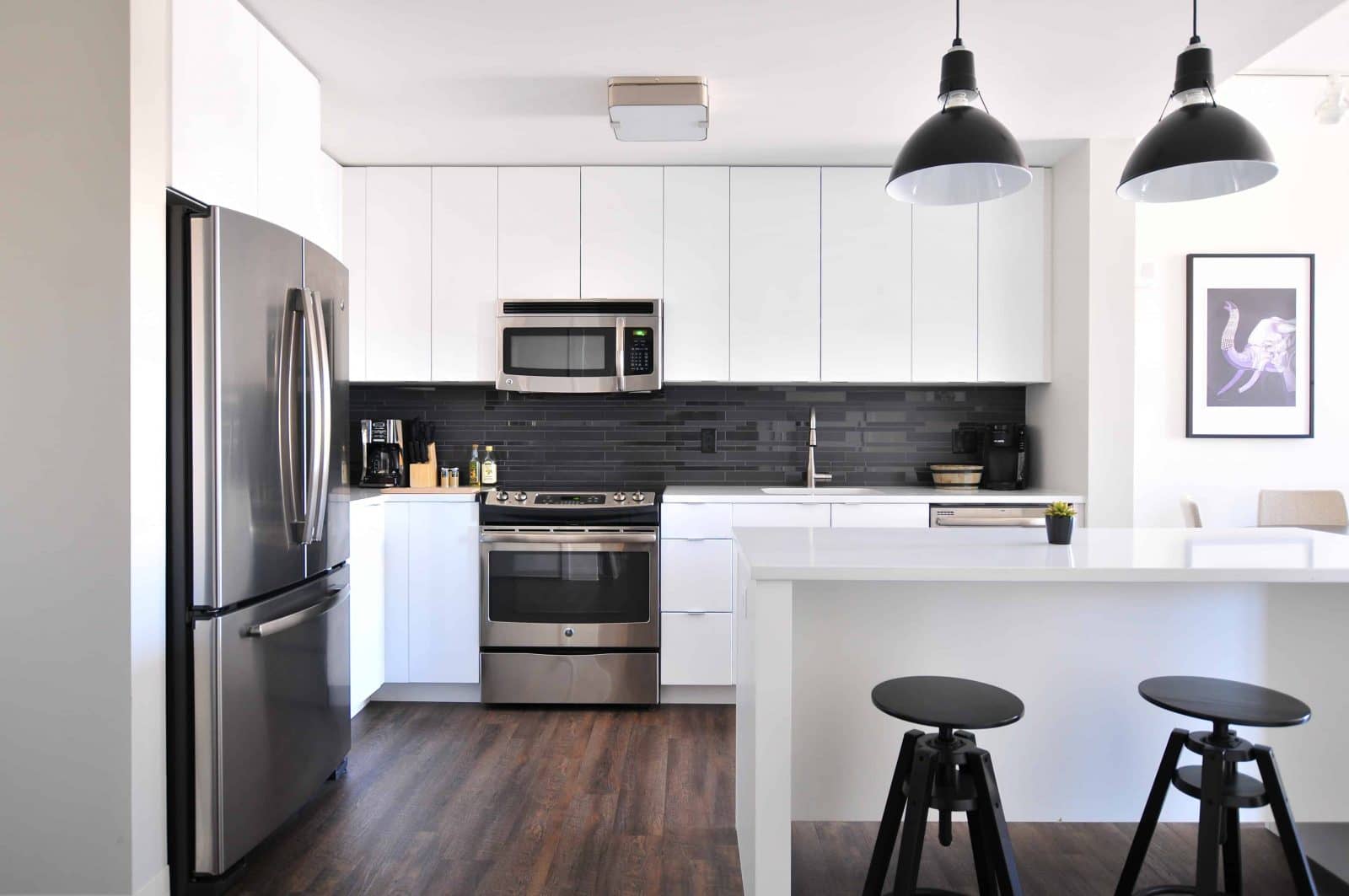 Residential & Commercial Services Offered
When considering a kitchen and bathtub remodel, there are several key benefits to consider. The most considerable service would be the money savings. Remodeling a kitchen or bathtub can add five percent to your home's total value, as well as a cleaner and healthier environment. The kitchen will be more inviting and welcome due to the update.

For more information or to schedule service, call us at 713) 757-2790 or fill out the form below.
Let Us Transform Your Home. Schedule Today!
Manna Design and Remodeling LLC is practicing safe, social distancing, and non contact services. Call (713) 757-2790 for a free estimate.